LOW VOLTAGE COMMERCIAL KITS
These low voltage heavy duty commercial festoon string lights are the gold standard when it comes to outdoor festoon lighting. They offer a durable solution to harsh unprotected outdoor conditions and superior safety in locations that could pose a risk to people. Their use should be considered in applications such as heavy traffic and easily accessible commercial or residential locations. They are perfect for short or long install applications as they can be connected via built in waterproof connectors to form a long chain requiring only one power transformer.
WHY CHOOSE LOW VOLTAGE FESTOONS?
LOW VOLTAGE FESTOON FEATURES
---
– Superior safety with a 24 Volt system (SELV)
– Extendable via easy to use male / female connectors
– Designed for permanent outdoor installations
– Heavy duty flat rubber cabling & globe gaskets
– Full IP44 rating = Completely water & weather proof
– Low power consumption and long lasting LED globes
– Beautifully designed & looking festoon kit
---
Energy Efficient LED Globes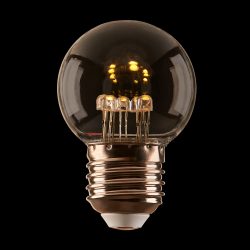 Waterproof Gaskets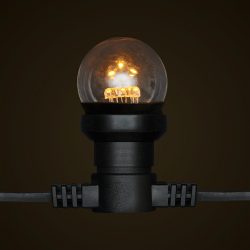 Waterproof Extendable Connectors