Frequently Asked Questions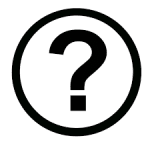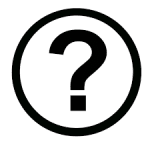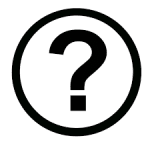 We get many questions here at Mr Festoon Lights about our products or your installation situation so to help answer some of these and to save you time we have created a small list of some of the most common questions we see.
Remember if there is something not on the list or you still are unsure about something then please drop us an email at hello@mrfestoonlights.com.au
What is the difference between your Party Festoons, standard commercial Festoons and Low Voltage Commercial?
While there is a big difference in the whole construction of each festoon type the basic difference between them is:
The two Commercial Festoon types are more durable and able to withstand long term installation outdoors. They are also extendable to form longer chains.
The Low Voltage Festoon goes a step further with even more durable construction and the added safety of low voltage currents for permanent outdoor installations in higher risk areas such as over water or heavy traffic and easily accessed areas.
The Party Festoon while it can be used outside temporarily it is not designed for permanent outdoor installation and is not extendable in length so will require a separate power point per Festoon string.
They are all waterproof!
If one light bulb goes out does the whole chain stop working?
No
Our Festoons are all connected in a parallel circuit which means that if one bulb blows or is broken it does not affect the supply of electricity to any of the other sockets. This means that when you can you simply replace the broken bulb and the job is done.
Can I use any light bulb or do I have to get them from you?
Our Festoons all use a standard E27 Edison Screw Fitting which is the most common fitting type used in Australia. This means that you can get globes from just about anywhere that can be used in these festoons.
Please note however that the sockets are rated to 25 watts each so the globes you use should not exceed this wattage. Also remember that if you are replacing just a couple of globes and you get them from different sources the chances are they will look different and this may affect how your Festoon looks.
Our Low Voltage Festoons require specific 24 V Light Bulbs so be careful to get the right globes or just get them through us.
What is the distance between sockets and other technical specifications?
The short answer is they all vary slightly but the good news is that all the details about this is listed with each product. Simply go to the Festoon product page of what you are interested in and where the description is located there is another tab labelled Specifications. Click on this tab and all the technical data will be shown including all the need to know lengths, materials and ratings.
Should I use LED or Incandescent Globes?
While LED has many advantages over standard incandescent globes it would be wrong to say that incadecent don't have their place. We always say to look at how you will be using the Festoon to help make your determination.
If only using it for a few events here and there or a one off then it is probably not worth spending the extra money on LED as you won't see the savings in electricity or longevity.
If however the are being installed for long periods and will be used often then it is certainly worth going for LED globes. They are significantly cheaper to run and last for years without needing replacement. While you pay more upfront you get these costs back quickly on your power bill and not having to replace globes regularly saves money and your time.
How much light do they give off?
While each globe type will differ somewhat the short answer is that they are all designed to give off a great amount of ambient lighting. This means that they are generally not too bright and don't wreck the atmosphere by being stark bright!
Many factors affect the amount of light that a space has including the surfaces, volume of the area being lit etc.. so it is very difficult to give an exact answer to this question as there are so many factors.
In general however we always say it is like eating out at a nice restaurant at night… enough light to see what you are doing but not so much that you would want to put your makeup on under it.
Can the bulbs be replaced?
Yes!
All our festoons have E27 socket fittings meaning any broken bulbs can be replaced easily or if you would like to change the look of you festoon with different bulbs down the track you can easily replace them.
Can your festoons be connected to form long chains
There is an issue / fault with my festoon
Firstly let us apologize for this and while uncommon unfortunately with shipments being banged around etc by shipping companies we can on occasion get breakages or damage to your order.
If this is the case then please contact us at hello@mrfestoonlights.com.au and we will get back to you promptly to sort it out.
Do you have stock ready for shipment?
All products on our website that are listed as available and able to be placed into your shopping cart for purchase are in stock and available. If out of stock we list the product as out of stock and you will be unable to purchase it online.
If you are making a large order (over $5000) and want to check availability then contact us at hello@mrfestoonlights.com.au and we will let you know if there are any issues.
I have tried calling and got no answer
We are in and out of the office / warehouse most of the day and may miss your call. We do always check our messages and respond to any left for us as soon as possible and operate between 9am – 4pm Monday to Friday (Sydney time).
If this happens please leave us a voicemail with your contact details and a brief description of how we can help or alternatively send us an email to hello@mrfestoonlights.com.au and we will get back to you very soon.
I want warm white globes...what should I order?
This is by far the most common globe type wanted and as such our range reflect this. All our globes with the exception of the White 1W LED are made to have a soft warm (yellowish) light.
Are your festoons dimmable?
None of our festoons have built in dimmers however if connecting them to an external dimmer than most of the globes are suitable for dimming.
With the exception of both the 1W LED Globes (Clear and White) all other globe types can be dimmed if connected to a suitable dimmer switch.
This may mean that you will need an electrician to connect them to a dimmer switch or alternatively you may have a dimming power board that you can connect them to.
How much do your Festoons cost?
All our prices are listed on the product page. The cost will vary depending on what globe that you choose.
When looking in the Festoon product page locate the drop down box next to the main image and select the globe type you are interested in. When selected the price will change automatically and the main image will also change to show you what the festoon looks like with that globe type.
The globe type selection and price includes the festoon string light and the required number of globes to fill each socket.
Do your festoons come with bulbs?
In each of the product pages there is a drop down box for you to pick the globe type. When you do this the price will change and the main image will also change to show you what this bulb type looks like and how much it costs.
This price includes the festoon with all the bulbs included as well as standard shipping to you.
Do I need to have the Festoon supported with a guide wire or similar?
This all depends on how you are going to install the Festoon but if you are spanning long distances (over 5 meters) then yes we certainly recommend having a guide wire to support the weight of the Festoon. This will help keep them up long into the future and stop any damage occurring due to stresses put on the chain. It will also help prevent the Festoon bowing down under its own weight.
How long will it take to get my order?
We like to get the order to you as fast as possible because we know that you want it that way!
We ship on Monday / Tuesday / Thursday / Friday with orders placed and paid for by 10am on those days being shipped that same day from our Sydney warehouse, with others carrying over to the next shipping day. This way most orders are shipped within 1 business day from time of payment.
We find that most places in the Eastern states get them within 2-4 days and in WA, SA and NT it may take 5-7 days following shipment.
We can however send your parcel Express if needed at additional expense. So if you need it faster then send us an email to hello@mrfestoonlights.com.au and we can get a quote made up for Express shipping to you.
Can I pay using an invoice instead of online credit card?
Yes
Simply send us an email to hello@mrfestoonlights.com.au and let us know the details of what you would like to order and your shipping locations etc..
We will promptly make up an invoice and send this over to you for EFT type payments. Once payment is received we will ship out your order as per normal.
Where are you located and can I pick up the Festoons?
We are located in Sydney however we do not have a shop front for pickup of orders. We understand that sometimes things get left to the last minute and you might need them today however it is this method that keeps our costs down so we can offer the most competitive prices around….
I did not receive any invoice for my order
All of our communications including invoices and tracking details for your order etc are sent out via email automatically.
Unfortunately sometimes they don't reach you as they may have been blocked by your email server or spam folders etc..
If this is the case please send us an email to hello@mrfestoonlights.com.au asking us for one with any of your order details and we will promptly manually send one out to you.
I would like some advice on my installation
Certainly!
We are more than happy to talk through your installation or desired scenario and suggest the right festoon for you. If this is the case then please send us an email at hello@mrfestoonlights.com.au outlining what you are thinking and we will contact you promptly to discuss your needs.
Can I get custom lengths or specifications made up?
No.
We try and cater for most and give many options of lengths and quality levels but understand that for some they may want a very specific product which we cannot provide.
All the products we have are premade to their listed specific lengths and other specifications. If you require custom lengths you will generally need to purchase slightly excess and have them cut down by a qualified electrician at your end.
You can find all the specifications for each festoon listed in the specs tab within each product line.