WHAT FESTOON IS BEST FOR YOU?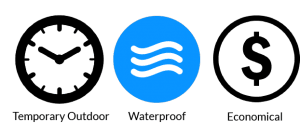 Great for events and temporary installations and when you are purchasing shorter lengths. Perfect for under a patio / awning or even indoors.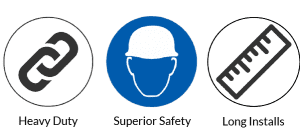 For heavy duty installations, usually commercial but also residential. They can withstand the harshest outdoor environments and perfect when public safety is required.

Great for permanent residential installations and standard commercial applications. Perfect when you are ordering multiple sets as they can be joined together.